Tree removal service: Only keep the trees you want
Problem that prompts to call tree removal
If you've got situations where a tree has grown into a other's yard, power lines or it's fallen due to a severe storm or may be its dead, dying/Diseased? There may be variety of other reasons like strom damaged trees, problematic tree roots, addition / renovation to property, outgrowth of tree or comfort / peace of mind in a way, You've probably read in the news about the dangers of trees falling on homes or property. It can be a complete nightmare. Please call is immideately, we provide expert tree removal and are insured & safe.When you have trees that are threatening your home or simply in the way, call us for the solution. Whether you want a tree topped or a complete removal including the stump, one call is all you need.
The skilled help you need
When looking for a tree removal company, this isn't something that you should take lightly. Always make sure that whomever you decide to call, they're insured, and experienced. Evergreen Tree Specialists has all the tools and licence to plan out accordingly and prepare for in a safe way. Believe it or not, tree cutting can be labor intensive and a lot of work. Don't do it on your own unless you have the right tools to get the job done safely. Let us do it for you.
Affordable services
Get a qualified and licensed team who will bring out cranes, ropes or whatever else is needed. Trust your job to the team who gives careful attention to buildings and adjacent trees. Also, let us mulch your wood or grind your stump.
We proudly serve the whole of New York City area. Get the help you need, wherever you are located.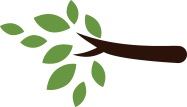 We are there to help from start to finish.
(718) 238-8733