Serving Our Clients For Over 30 years!
Serving All The Brooklyn Area!
ALL PHASES OF TREE SERVICE
24/7 Emergency Tree Service
---
Complete tree removal
When trees are causing problems, get expert help in clearing the way to a cleaner and more efficient property. We have the tools to remove any size tree. Just cut them down or remove the stumps and all. Believe it or not, tree cutting can be labor intensive and a lot of work. Don't do it on your own unless you have the right tools to get the job done safely. Let us do it for you.
When you have trees that are threatening your home or simply in the way, call us for the solution. Whether you want a tree topped or a complete removal including the stump, one call is all you need.
Affordable Tree Service
Don't worry about cost – worry about quality. Evergreen Tree Specialists has an experienced team to help with pruning, trimming and other tree services. We are fully insured and take special care to protect your building, other trees and property. Get a qualified and licensed team who will bring out cranes, ropes or whatever else is needed. Trust your job to the team who gives careful attention to buildings and adjacent trees.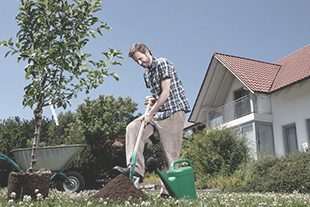 Professional tree planting
We're dedicated to keeping the city beautiful. The New York City Parks Department trusts us with street tree planting. See what we can do to help bring a little life to your property. Get service from the professional tree planters. We serve all of the five boroughs, bringing you some of the healthiest and most beautiful trees. We plant in a timely manner in order to ensure the health of the plants. For all your tree cutting, planting and shaping needs, give us a call. We do it all for affordable prices.
Appointment Form
---
Let's appointment now with our custom form
Open:

24/7

Phone

+1-(718)-238-8733

E-Mail

evergreentreespecialists@aol.com
24/7 Emergency Tree Service
Get the help you need when you need it
– Removal of falling branches
– Quick response time
– Storm damage repair
 Get speedy attention to emergency situations
Put our 30+ years of experience to work for you. We have been family owned and operated for over 35 years. Our owner is ISA Trained.
Call today to schedule a visit so we can give you an estimate on your trees.